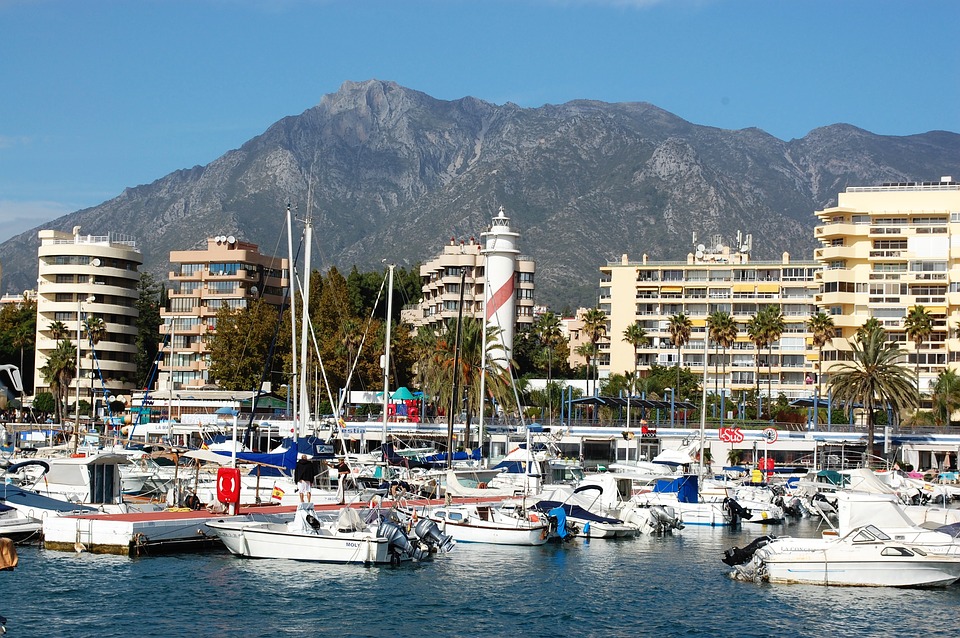 Walking the Paseo Marítimo
Marbella's Paseo Marítimo is one of the most scenic beachfront promenades on the Costa del Sol. It stretches for more than six kilometres from Marbella's traditional fishing port (Marina La Bajadilla) through the centre of town and towards Puerto Banús ─ making it the perfect place to enjoy a picturesque walk.
The perfect place to begin is just along from the fishing port, where you will first pass the section of beach that is popular with locals. It's easy to see why, with its smooth sandy beaches, tranquil setting, crystal clear water and traditional chiringuito beach bars serving fresh fish cooked on an open fire.
A little further along the path is Hotel Amaré, one of Marbella's few 'Adult Only' hotels, which features an elegant beach club with comfortable beach beds and live entertainment ─ a popular venue with tourists and an excellent place for people watching.
As you continue along the paseo you'll arrive at the first of Marbella's free exercise zones, allowing you to test your fitness while admiring the uninterrupted views of the beach and out over the Mediterranean.
From here the promenade leads to the central beachfront, which is located just a few minutes from the town centre. This area is lined with pristine palm trees and is decorated with colourful flowers and exotic trees. The streets here feature a large offering of chic restaurants and vibrant tapas bars on the right side, while to the left the vibrant beach area is popular with families due to it's large open section of sand with sunbeds and a fun children's play area.
Further along the paseo is Marbella's stylish marina (Puerto Deportivo), from where you can admire the yachts and enjoy scenic drinks at one of the many stylish cocktail bars overlooking the yacht harbour before making your way further along the beachfront passing by some of Marbella's iconic landmarks, such as the lighthouse, impressive sculptures, creative sandcastles and Marbella's tourist office.
From here the paseo stretches past a selection of some of Marbella's liveliest restaurants, including Da Bruno, The Boardwalk and Garum, while on the beachside seafood lovers will be spoiled for choice in restaurants.
As the paseo comes to an end and leads into the Golden Mile beachside, you will pass the Plaza del Mar, a small commercial centre that is home to a top of the range gym, cafes and supermarket. Here the surface changes to a yellow sandy path that leads from Marbella to renowned Puerto Banús, where the beaches are smooth and tranquil yet full of life and the beach clubs and restaurants are famously glamorous.
A walk along Marbella's Paseo Marítimo has a lot to offer and is sure to make for a memorable and scenic morning, afternoon or evening experience.
If you would like to enjoy the Marbella way of life please contact us. We are longstanding specialists in this area and have the finest selection of Marbella properties for sale.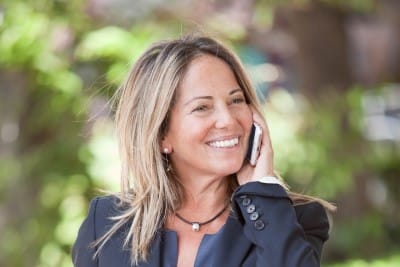 Properties Paseo Marítimo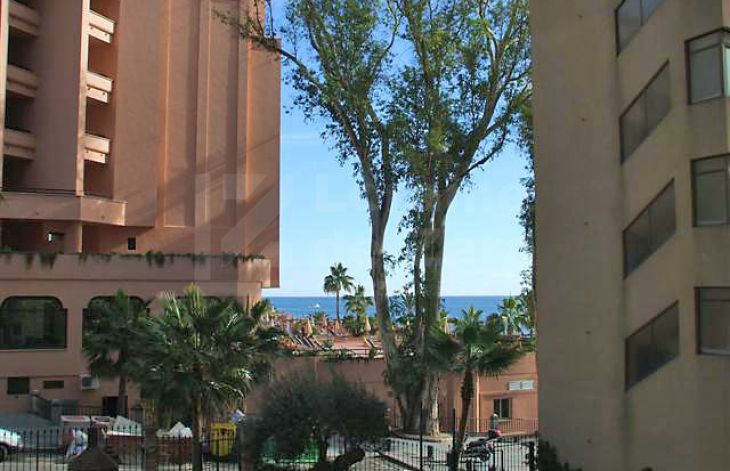 This spacious study is located on the seaside promenade of Marbella, Mediterranean building. It has been recently renovated to create an independent bedroom, it has an american kitchen and a large built-in ...